Preserving and Protecting the Environment

Always Working Safely

Extensive Experience

Outstanding Service
Surface Conditioning for Steel Slabs
TMS International provides a wide range of surface conditioning services to help mills meet the increasing demand for high-quality steel products.
Based on each mill's total conditioning requirements, we custom design, engineer and install a comprehensive slab conditioning system adapted to the individual steelmaking operation and product application. We manage operations, quality control and maintenance personnel, as well as technical support. We invest in the latest generations of technology so we can provide the industry's best service.
Our services include manual and robotic scarfing, as well as hand and machine grinding, which we coordinate to most effectively meet customer finish specifications. Our innovative scarfing system flames away all surface defects from the face, sides, edges and corners of the slab. With our torch-positioning technology, the robotic scarfing system combines the flexibility of manual techniques with the production efficiency of a semi-automatic machine. Unlike stationary scarfing equipment, the machine can scarf any length, width, thickness or deflection of slabs.
TMS Shasta Operation Provides Surface Conditioning to Titanium, Specialty Metals, Stainless Steel Producers
TMS provides high-quality conditioning and conversion services to titanium, specialty metals, and stainless steel producers through its Shasta Inc. operation in Aliquippa, PA. Shasta provides metal producers with the flexibility and resources to handle a wide range of surface conditioning processing services - including basic surface grinding, straightening, turning and saw cutting.
From the most common carbon steel billet, to slabs of high-tech titanium alloys, our experienced personnel are trained to produce the high-quality finishes our customers expect on time and at an affordable cost. We excel in handling customers contract outsourcing requirements, as well as periodic demand-induced processing needs and special orders. TMS can provide on-site services or at its full service facility in Aliquippa, PA.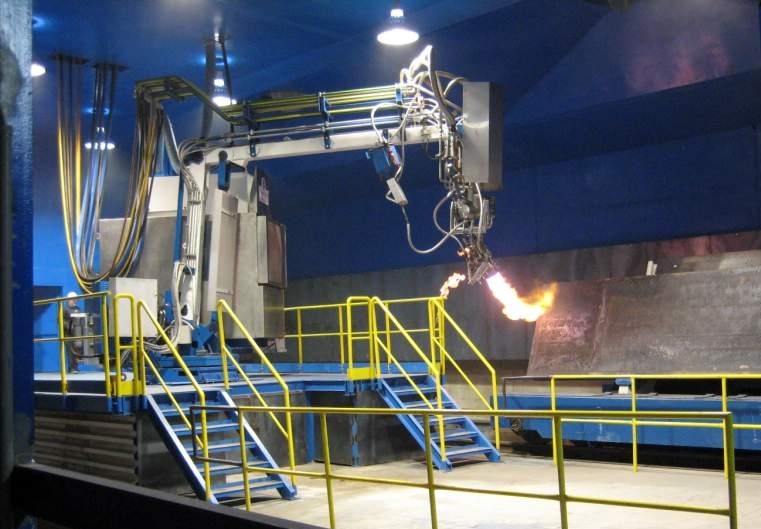 Our services include:
Machine steel scarfing
Manual steel scarfing
Slab inspection
Flame cutting/Slitting
Billet cutting
Billet conditioning
Slab/Billet grinding
Slab Conditioning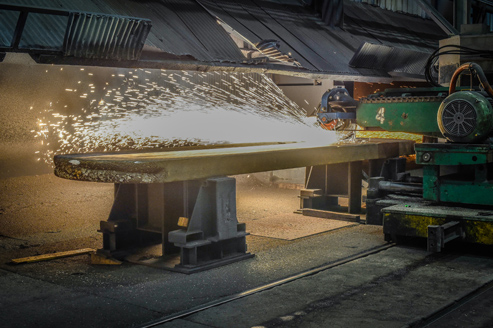 Mill Services
TMS Careers
We are always looking for talented people to join our team of committed professionals. Our teammates around the world are expert, resourceful, ethical and dedicated individuals working in areas from heavy equipment to office support.
TMS Careers Brochure